External users that were invited to the FAUbox as part of a trans-regional Project-Group will receive two automated invitation e-mails: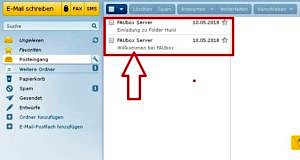 The first e-mail contains the link to activate your account, while the second e-mail notifies you of the invitation to the respective folder.
To register with FAUbox, you must first activate your FAUbox account using the e-mail "Welcome to FAUbox":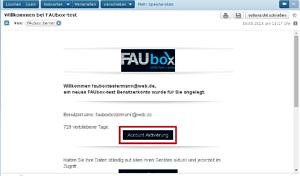 As soon as you click on "Account Activation", you will be redirected to the following website: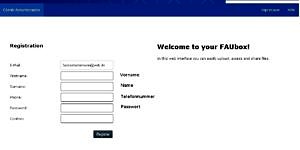 Fill in the fields with the required information and click on "Register".
Now you can log in. Go to "https://faubox.rrze.uni-erlangen.de/login" and select the option "Guests" under Institution.  Your username is the email address from which you were invited to the FAUbox. Your password is the FAUbox password you have just set.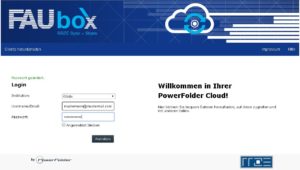 You can find detailed guides for using the web cloud as well as the desktop client under the following links: