The cloud web interface contains a news section, where you can check which changes occurred in your folders lately and by whom they were done. This way it's easy to track changes.
To check for changes in your folders simply click on News in the main menu while being logged in with your user account.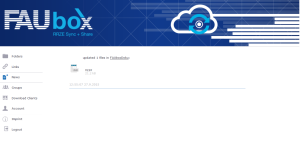 The initial view will list all changes in all folders. To restrict the view to just a specific folder, click on the folder in question in the left navigation pane.