change the password
Important: For SSO customers is not possible to change a password.
If you are an external user, you can reset the FAUbox password. You must first login to the FAUbox web portal and follow the steps below:
1. Enter the username or email address of the account for which you want to change the password.
2. Click Login.
3. Click on the

– sign in the upper right corner and afterwards on My account.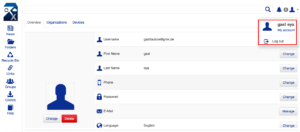 4. Click on the change button on the password bar.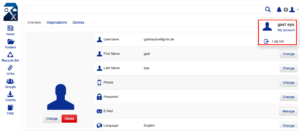 5. Enter both the old password and the new password.
Please note that the password has to fulfill the following requirements:
– contain at least 8 characters
– contain at least one lowercase letter
– contain at least one capital letter
– contain at least one number
– contain at least one special charakter
– no blank space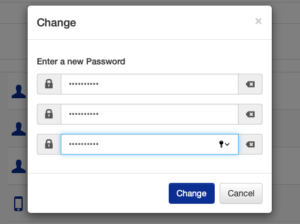 Finished! The password has just been changed.
The password reset as an internal SSO user, changes not only the password for the FAUbox.