Client Update on Windows
When a new update is available, the following notification will appear as soon as you open the client.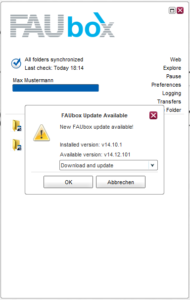 In case the notification does not show up, you can summon it by clicking on Preferences in the upper right menu and then on Update (tab: General).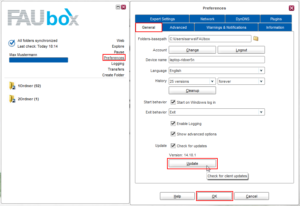 1. The message about the update will open. In order to start it, click on OK. You will then be redirected to the FAUbox-Webinterface.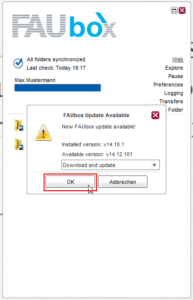 2. The newest client version is now downloaded.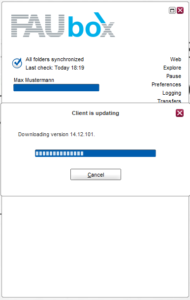 3. Now you have to confirm your decision and allow the FAUbox to make necessary changes to your device.
4. Afterwards, you have to accept the license agreement.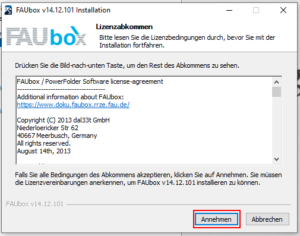 5. Next, you will be asked whether you want to update or remove the FAUbox client. Select Update and click on Next.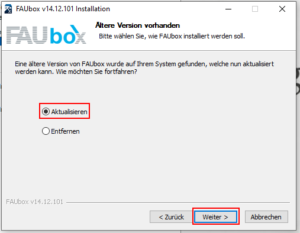 6. Now the installation of the newest client version will begin.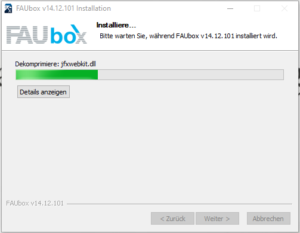 7. Reboot your device.
8. Finished! After rebooting, the newest client version will be installed and you can continue working with the FAUbox as usual.